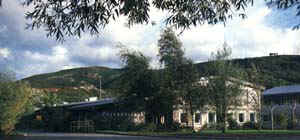 Pressurefast's Modern Manufacturing Plant
Pressurefast was founded in the late 1970's to manufacture and export aftermarket spares for Caterpillar earthmoving equipment around the world.

Pressurefast soon grew into an established manufacturer of quality gaskets, seals & bearings with an efficient world wide distribution network.

Success in the field of Caterpillar led Pressurefast into many other markets including the Japanese heavy equipment market.

As well as aftermarket products, Pressurefast produce a range of standard seals and bearings which are utilised in the design of new equipment by many original equipment manufacturers.
Pressurefast is committed to providing its customers with a unique combination of quality products, and an efficient and reliable service which every Pressurefast customer enjoys.
Contact us today to see what we could do for you.